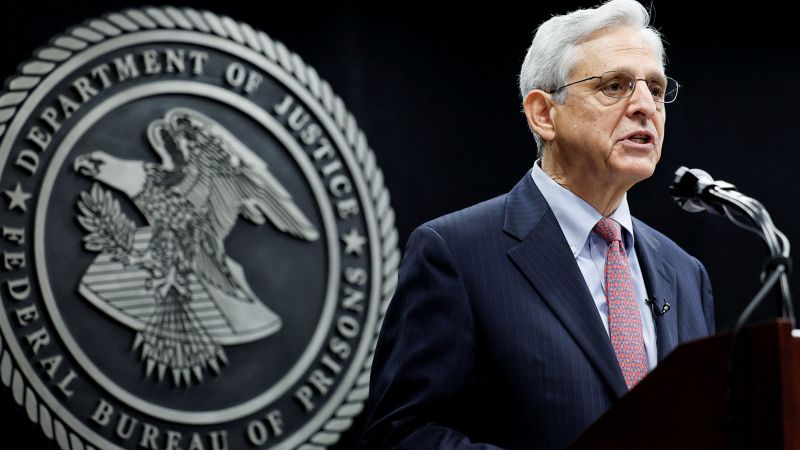 The Justice Department guarantees that everyone who is allowed to vote can do so without intimidation.
More than 7 million people have voted in 39 states as of Monday. But law enforcement agencies and officials are preparing for Election Day and the possibility of violence, because there have been threats against election workers and reports of voter intimidation.
The Secretary of State's office in Arizona has reported six potential cases of voter intimidation near ballot drop boxes to law enforcement, as well as one report of harassment of an election worker.
One voter reported that when they were trying to drop off their ballot at an early voting drop box, a group of individuals approached and followed them. The group made accusations against the voter and their wife, took photographs of them and their license plate, and followed them out of the parking lot, according to the report.
Two people with guns were seen near a ballot drop box in Arizona. The police came and they left.
We are very worried about the safety of people who are voting and taking their early ballot to a drop box.
Sheriff Paul Penzone said that the two armed individuals were not breaking the law, but he does not approve of people trying to scare others who are just trying to vote.
Many Republicans who want to be elected in 2022 as governor, state secretary of state, or US senator have joined Donald Trump in falsely rejecting or questioning Joe Biden's victory in 2020. Some of them have tried to overturn the 2020 results. These unfounded allegations of widespread election fraud have caused many new, restrictive voting laws and safety concerns about elections.
Last year, the Justice Department started a task force to deal with the increase in threats against election officials, and safety preparations are already happening for Election Day across the country.
In Colorado, there is a law called the Vote Without Fear Act that says you can't bring guns to polling places or within 100 feet of a ballot drop box. In Tallahassee, Florida, they added extra protection to the Leon County elections office because of how important it is. Mark Earley is in charge of elections in the county.
Samantha Vinograd, an assistant secretary for counterterrorism at the Department of Homeland Security, said on Monday that the agency is focused on the heightened threat environment ahead of November's elections. She cited conspiracy theories and the history of extremist groups in the United States as reasons for concern.
"There is a history of violence associated with elections," said Vinograd at the 2022 Homeland Security Enterprise Forum. "But also, anyone who is on social media or watches the news knows that there are a lot of false claims about the election going around."
The FBI and sheriffs from some of America's biggest counties have discussed the possibility that misinformation could cause violence at polling stations during the midterm elections, a representative of a sheriff's association told.
At a meeting last week, Megan Noland (from Major County Sheriffs of America) explained how law enforcement can help keep elections secure without scaring voters by being too visible near polling stations. They also talked about how private citizens have been monitoring ballot drop boxes.
At the briefing, Neal Kelley, a former election official, said that the potential for confrontations at ballot drop boxes is something to watch. The FBI declined to comment on the briefing.
The idea of the presentation was to show sheriffs how they can work together with their election officials, because this does not happen often enough nationwide, according to Kelley, who used to be the chief election official in Orange County, California. There is some collaboration between police and election officials in large counties, but it is less common in smaller ones, he said.
Sonya Spencer is a news reporter for ABC News. She has covered major stories such as the 9/11 attacks, the war in Iraq, and the 2016 presidential election.